About The IPGC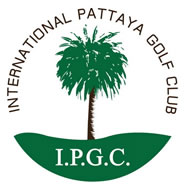 The International Pattaya Golf Club (IPGC) was formed in the year 2000. Its aim is to co-ordinate golf competitions in and around Pattaya, bringing together like minded golfers regardless of handicap, race or gender or ability.
The IPGC is a non-profit organisation that offers daily competitions as well as major tournaments periodically throughout the year. Competitions are organised by member venues seven days a week. IPGC negotiates with local golf courses, on behalf of its member societies, to achieve the best discount rates possible for competition green fees.
Whether you are an ex-pat or tourist wanting to play here in Pattaya, the IPGC will do all it can to ensure you have an enjoyable experience. You will also benefit from receiving the best value-for-money golf available.
Cost is 1,000 Thai Baht for 2 year membership or 2,000 Thai Baht for 5 year membership. (Membership runs from 1st June – 31st May).
All IPGC competitions are played under the Rules of Golf as jointly administered by the Royal and Ancient Golf Society (R&A) and by the United States Golf Association (USGA). These rules are supplemented by the Rules of the course of the day and by the Local Rules of the IPGC itself. IPGC players compete using their World Golf Handicaps administered by the IPGC. Golfers with WGH handicaps issued by other recognised authorities will, subject to the agreement of that venue's golf organiser, also be accepted.
Finally, we are all about having a competitive yet fun day out. That is our focus. Enjoy!