Become a member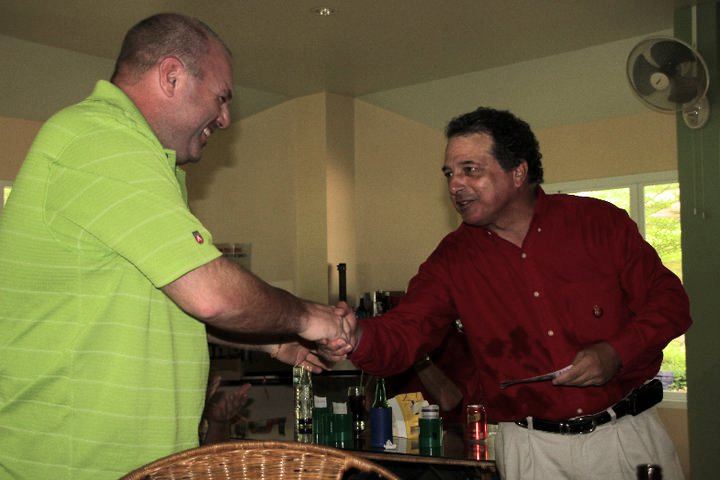 It is so easy and it will save you a bundle!
Simply click on to the venue page, choose the society that appeals – perhaps the one closest to where you're staying – and make contact with the golf organiser. He will want a copy of your passport photo and anything between 600 baht (one year), 750 (two years), through to 1500 baht (five years), as well as evidence of your current handicap (if you have one), and you're done. Note; our subscription year runs from 01 June through to 31 May.
Consider this: go to any one of 20 of the most popular courses in Pattaya and take note of the green-fees. Put simply, the difference between the IPGC green-fee and the one the golf course would normally charge can be the equivalent of a one-year subscription. Yes, that is right. An IPGC card holder will pay something like 800 – 1200 baht green fee (depending upon season), whereas a golfer turning up without club affiliation will pay perhaps 1200 to 2200 baht. You will have paid for your subscription in one or two rounds!
If we meet your requirements, and you meet ours (yes we do assess you as well) – great. We want golfers who want a genuine golfing experience, regardless of ability. And if this is your first time playing golf, we can accommodate that too. Yes, we do have our share of scratch or low handicap golfers, but that is not our focus. We are an inclusive golfing community, regardless of ability, gender, race, or ethnic background.
So please, feel comfortable about joining the IPGC. It is so easy to do. Simply contact the organiser of your preferred golf society, as listed in the venues section. And know this, when you sign up with one venue, you are signing up with every IPGC venue, meaning your playing rights extend throughout the IPGC.
No other golfing organisation can offer you lower green-fees in Pattaya. If you are looking for a club where the day's focus will be on enjoyment within a competitive golfing environment, then we are the club for you. And if you are new to the game, or don't have a handicap, we can handle that too.
We look forward to meeting you.
Hal Hart, Chairman, IPGC